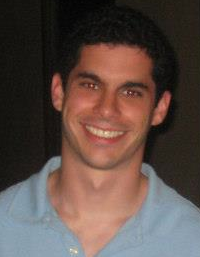 Justin Thaler
Associate Professor
Georgetown University
Department of Computer Science
St. Mary's Hall, Room 354
3700 Reservoir Road NW
Washington, DC 20057
e-mail: justin [dot] thaler [at] georgetown [dot] edu
About Me
I am broadly interested in algorithms and computational complexity, primarily focusing on the following three research goals.
Understanding the power of low-degree polynomials to approximate Boolean functions. Answering these questions has a variety of applications, especially to quantum computing, learning theory, and computational complexity theory.
Designing protocols for proving the correctness of computations (possibly in zero-knowlege), in which the prover and verifier are highly efficient both in theory and in practice.
Developing efficient streaming and sketching algorithms for basic tasks that are often performed on large data sets.
I am an Associate Professor at Georgetown University and a Research Partner at a16z crypto research. Prior to joining Georgetown, I spent two years as a Research Scientist at Yahoo Labs in New York. Before that, I was a Research Fellow at the
Simons Institute for the Theory of Computing
at UC Berkeley. I received my Ph.D. from the
Theory of Computation Group
at Harvard University, where I was fortunate to be advised by
Michael Mitzenmacher
, and I graduated from Yale University in 2009 with a B.S. in
Computer Science
and a second major in
Mathematics
.
I am currently at a16z crypto research and on leave from Georgetown.

Teaching
Current and Former Students and Postdocs
Research Papers
Academic Service
I have been, or currently am, a member of the following program committees:
RANDOM 2022
TCC 2021
ESA 2021
TCC 2020
STOC 2019
SOSA 2019
SODA 2018
FSTTCS 2017
ICALP 2016
ALENEX 2016
SDM 2015
Open Source Software
I am a co-creator and core contributor to DataSketches, an open source library of production quality streaming algorithms for a variety of important query classes, including identifying frequent items, unique count queries, quantiles, and subset sum queries.
Slides From Survey Talks
Miscellaneous Links
A website describing my project on streaming entropy computation during the 2007 REU at DIMACS. Note that I can no longer maintain the webpage, and the links to code on the site are now broken; however, the code can be accessed here. The site contains implementations of the algorithms described in A Near-Optimal Algorithm for Computing the Entropy of a Stream, by A. Chakrabarti, G. Cormode, and A. McGregor (In ACM Transactions on Algorithms, 6 (2010), no. 3, pg. 1-21). The REU was a terrific experience.