lisa singh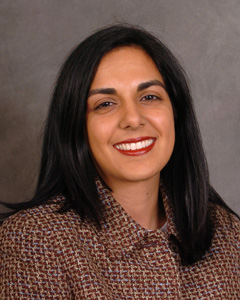 hello!
I am a Professor in the Department of Computer Science at Georgetown University. I am also a Research Professor in the Massive Data Institute (MDI). My specialization is what I like to call - data-centric computing. It means that I work on lots of aspects of data driven computer science - data mining, data privacy, data science, and data visualization to name a few. I like working with noisy, messy, partial data to determine what its limitations are, what I can say about it, and what I can learn from it in ethical, privacy-preserving ways.
quick links
research projects:
outreach:
meetings & workshops:
select papers & reports:
Publication List (generated from BibBase)



NSF Big Data PI Meeting Final Report - 2017
Download




Overlapping target event and storyline detection of online newspaper articles. (2016) IEEE International Conference on Data Science and Advanced Analytics.
Received Best Paper Honorable Mention Award
Download




NSF Big Data PI Meeting Final Report - 2016
Download




Public Information Exposure detection: Helping users understand their web footprints.(2015) IEEE/ACM International Conference on Advances in Social Networks Analysis and Mining (ASONAM)
Received Best Paper Runner-up Award
Download




Spearheading Innovation in the Face of Massive Data. (2015) NITRD Big Data Strategic Initiative Meeting Final Report - 2015
Download




Stability vs. Diversity: Understanding the dynamics of actors in time-varying affiliation networks.(2012) ASE/IEEE International Conference on Social Informatics.
Received Best Paper Award
Download




Social networks reveal cultural behaviour in tool-using using dolphins. (2012) Nature Communications.
Download



latest news
5/2018
GU undergraduate CS graduating class 50% female!! See how we got there

5/2018
Konrad Rauscher defends undergraduate thesis

4/2018
Data privacy discussion with the Washington Post - Your data on Facebook

12/2017
Invited to speak about big data and forced migration at NAS Symposiumk

11/2017
GU Women Coders Week - over 100 participants

9/2017
Invited to speak about forced migration at CCubed

8/2017
Yifang Wei defends PhD dissertation

5/2017
Invited talk at Bloomberg

5/2017
Rob Churchill defends MS thesis

5/2017
Julie Hocket, Maya McCoy, and Zoe Park all defend their undergraduate theses

4/2017
Spoke about Big Data Analytics using Twitter at the Society for Research in Child Development Meeting

3/2017
Organized NSF Big Data PI Meeting

2/2017
Hosted ACM CAPWIC Women's CS Conference at GU - over 200 people attended!! Hoya Article

1/2017
gu-WeCode Coding Party - over 60 people coding!! Hoya Article

1/2017
Reprint of Clinton topic visual analytic The Hill Article

11/2016
Hoya Hacks - Take 2

10/2016
Best paper runner up at DSAA 2016

9/2016
"Email" Dominates What Americans Have Heard About Clinton Gallup Article

9/2016
Invited roundtable panelist at APSA annual meeting - New data on militant groups

8/2016
Invited panelist at ASONAM - Social network analysis for the social good

5/2016
Lectured at the National Security Student Seminar about privacy in the era of social media

5/2016
Kevin Tian defends undegrad interdisciplinary thesis

5/2016
Jordan King defends undegrad CS thesis

4/2016
Hosted NSF Big Data PI meeting

3/2016
Invited talk at FISSEA 2016

1/2016
GU's first Hackathon Hoya Hacks

11/2015
Invited talk at Data Science Meetup

8/2015
Best paper runner up at ASONAM 2015

5/2015
Dennis Quinn defends undergrad interdisciplinary thesis

5/2015
Janet Zhu defends undergrad CS thesis

5/2015
Andrew Hian-Cheong defends undergrad CS thesis

January 2015
Hosted Big Data Workshop (BDSI-2015)

Fall 2014
Awarded Mass Data Institute Seed Grant with Shweta Bansal to improve our understanding of the spatial dynamics of flu to better inform public policy

Fall 2014
Awarded Mass Data Institute Seed Grant with Susan Martin for using social media to better understand population displacement

8/2014
Republic 3.0 article about GU Women Coders

5/2014
Awarded ITEL grant with Shweta Bansal to teach network science to non-majors

5/2014
Welles Robinson defends undergrad thesis

Spring 2014
CS&E Club teaches Scratch at Lab School

2/2014
GU Women Coders is born!

1/2014
Invited talk at IPAM Workshop on the Mathematics of Social Learning

332 St. Mary's Building
202-687-9253