lisa singh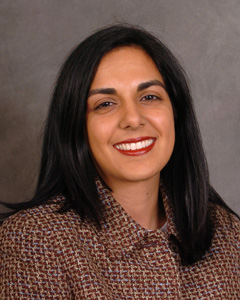 hello!
I am an Associate Professor and the Director of Graduate Studies in the Department of Computer Science at Georgetown University. My specialization is database systems, data mining, and data science. My general research interests are mining social networks and other dynamic graphs, anomaly detection, graph databases, data reduction of large graph data sets, privacy preserving data mining, and visual analytics.
quick links:
latest news
January 2015
Hosted Big Data Workshop (BDSI-2015)

Fall 2014
Awarded Mass Data Institute Seed Grant with Shweta Bansal to improve our understanding of the spatial dynamics of flu to better inform public policy

Fall 2014
Awarded Mass Data Institute Seed Grant with Susan Martin for using social media to better understand population displacement

8/2014
Republic 3.0 article about GU Women Coders

5/2014
Awarded ITEL grant with Shweta Bansal to teach network science to non-majors

Spring 2014
CS&E Club teaches Scratch at Lab School

2/2014
GU Women Coders is born!

1/2014
Invited talk at IPAM Workshop on the Mathematics of Social Learning

11/2013
University presentation on using the Internet to enhance scholarship

7/2013
Georgetown CS4HS workshop complete!

4/2013
Google Award - Workshop for Computer Science for STEM Teachers

12/2012
Best paper award at SocialInformatics 2012 for paper entitled "Stability vs. Diversity: Understanding the Dynamics of Actors in Time-varying Affiliation Networks "

12/2012
Jason Robinson successfully defends his PhD dissertation entitled "Modeling Spanish mood choice in belief statements "

8/2012
NSF Awards Grant - "Assessing Online Information Exposure Using Web Footprint "

8/2012
Frank Nagle successfully defends his Master's thesis entitled "Efficient Anonymization of Vulnerable Individuals in Social Networks "

8/2012
Nayyara Samuel successfully defends her Master's thesis entitled "Quantifying and Ranking Bias in Social Networks "

7/2012
Nature Communications article published - &quot Social networks reveal cultural behaviour in tool-using using dolphins "

7/2012

Aditi Ramachandran wins best student paper award at PST 2012 for paper entitled "Exploring re-identification risks in public domains "

5/2012
John Ferro successfully defends his senior thesis entitled "Identifying Individual Vulnerability Based on Public Data - A Senior Thesis "

332 St. Mary's Building
202-687-9253