lisa singh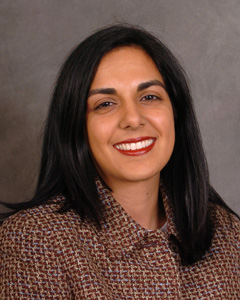 research
My research falls primarily into the following areas:
- Social mining and graph mining

- Privacy preserving data mining

- Visual analytics

- Data science

- Graph databases

- Data cleaning and data warehousing

- Text mining
My publication list can be found here.
Highlights of my professional service can be found here (out of date).
active funding:
Assessing Online Information Exposure Using Web Footprints
National Science Foundation
January 2013 - January 2017

Methods for understanding population displacement using big data
Massive Data Institute, Georgetown University
Fall 2014

Harnessing big data, mathematical models and visual analytics to gain insights into the spatial dynamics of influenza to better inform policy
Massive Data Institute, Georgetown University
Fall 2014
recent funding:
Reproduction, social networks, and socio-ecology of wild bottlenose dolphins
National Science Foundation
Interdisciplinary LTREB Grant
Oct 2009 - Sept 2015




Forecasting the Break: Building Community and Capacity for Large-scale, Data-Intensive Research in Forced Migration Studies
National Science Foundation
Interdisciplinary Grant
September 2013 - September 2014

Methods and Algorithms for Gleaning Meaning from Real World

Foundations of Comparative Analytics for Uncertainty in Graphs
National Science Foundation
Collaborative FODAVA Grant with UMD and UCSC
Fall 2009 - Fall 2014

Behavioral Dynamic Social Networks
Office of Naval Research
July 2009 - October 2013

Understanding complex, dynamic, multi-relational networks in a large-brained social mammal
National Science Foundation
Interdisciplinary CDI Grant
January 2010 - August 2013
current projects
Webfootprinting and online privacy
This project investigates different types of privacy breaches associated with social networks and approaches for anonymizing networks.

Computational and Biological inquiry of complex mammalian systems
This interdisciplinary project investigates graph database, graph mining, and visual analytics techniques to support biological inquiry of a lare dolphin society.

Comparative analytics for uncertain graphs
In this project, we are developing methods, operators, and visualizations that focus on comparing uncertain graphs.


Anomaly detection
This project investigates algorithms for detecting anomalies across multiple granularities of heterogeneous, time series data.
researchers
Chris Kirov, current
Yiqing Ren, current
Yanan Zhu, Fall 2015 - Sping 2017
Denis Dimitrov, Fall 2011 - Summer 2013
Soumi Ray, PhD, Fall 2012 - Spring 2013
Ajay Bansal, PhD, 2010 - 2011
Jason Robinson, 2010 - 2011
Srividya Kona, PhD, Spring 2010
students
Graduate Students
(New program started Fall 2008)
Rob Churchill (PhD), current
Yifang Wei (PhD), 2017
Brendan Doyle, current
Nayyara Samuel, 2012
Frank Nagle, 2012
Denis Dimitrov, 2011


Undergraduate Research Students
Konrad Rauscher, current
Julie Hockett, 2017
Maya McCoy, 2017
Zoe Park, 2017
Jordan King, 2016
Kevin Tian, 2016
Kristin Skillman, 2016
Janet Zhu, 2015
Andrew Hian-Cheong, 2015
Valerie Palermo, 2015
Welles Robinson, 2014
Adam Orshefsky, spring 2013
Brooks Madden, summer 2012
John Ferro, 2012
Dan Subak, 2012
Allison Candido, 2011
Lindsay Neubauer, 2011
Paul Caravelli (CRA Finalist), 2010
Aditi Ramachandran, 2010
Margaret Lonergan, 2010
Mitchell Beard (CRA Honorable Mention), 2008
Clare Schramm, 2008
Gregory Nelson, 2007
Undergraduate Software Development Students
Dan Eichler, 2012
Kristen Schwabe-Fry, summer 2012
Sam Adelman, summer 2012
Reilly Hart, 2011
Kevin Zusy, 2010-2011
Matt Davis, 2010
Emre Ozen, 2008

332 St. Mary's Building
202-687-9253