lisa singh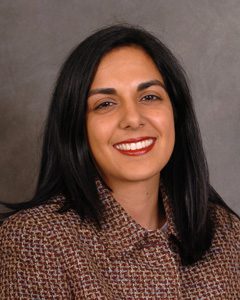 research
My research falls primarily into the following areas:
- Social mining and graph mining

- Data science

- Privacy preserving data mining

- Visual analytics

- Graph databases

- Data cleaning and data warehousing

- Text mining
My publications (out of date) can be found here.
We would like to thank the National Science Foundation, the National Collaborative on Gun Violence Research, the Office of Naval Research, the Canadian Social Sciences & Humanities Research Council, and the Georgetown Massive Data Institute for their generous support of our research.
current projects
The Social Science and Social Media Collaborative (s3mc)
This interdisciplinary project investigates different methods and social science research problems involving the use of social media data to understand public attitudes and human behavior. This includes election 2020 project with CNN and election 2016 project with Gallup.

Social Media and Gun Policy
This interdisciplinary project explores novel uses of social media data to better understand gun related outcomes.

Forced Migration
This interdisciplinary investigates methods for blending different forms of data to build models for understanding forced displacement.

Webfootprinting and Online Privacy
This project investigates different types of privacy breaches associated with social networks and approaches for anonymizing networks.

Computational and Biological Inquiry of Complex Mammalian Systems
This interdisciplinary project investigates graph database, graph mining, and visual analytics techniques to support biological inquiry of a lare dolphin society.

previous projects
Comparative analytics for uncertain graphs
In this project, we are developing methods, operators, and visualizations that focus on comparing uncertain graphs.

researchers
Yiqing Ren, current
Laila Wahedi, PhD, 2017 - 2018
Yifang Wei, PhD, 2017 - 2018
Chris Kirov, PhD, 2016 - 2018
Yanan Zhu, 2015 - 2017
Denis Dimitrov, 2011 - 2013
Soumi Ray, PhD, 2012 - 2013
Ajay Bansal, PhD, 2010 - 2011
Jason Robinson, PhD 2010 - 2011
Srividya Kona, PhD, Spring 2010
students
Graduate Students
(New program started Fall 2008)
Rob Churchill (PhD), current
Yifang Wei (PhD), 2017
Linda Li, current
Shuo Liu, current
Yanchen Wang, current
Xintong Zhao, current
Brendan Doyle, 2016
Nayyara Samuel, 2012
Frank Nagle, 2012
Denis Dimitrov, 2011


Undergraduate Research Students
Konrad Rauscher, 2018
Julie Hockett, 2017
Maya McCoy, 2017
Zoe Park, 2017
Jordan King, 2016
Kevin Tian, 2016
Kristin Skillman, 2016
Janet Zhu, 2015
Andrew Hian-Cheong, 2015
Valerie Palermo, 2015
Welles Robinson, 2014
Adam Orshefsky, spring 2013
Brooks Madden, summer 2012
John Ferro, 2012
Dan Subak, 2012
Allison Candido, 2011
Lindsay Neubauer, 2011
Paul Caravelli (CRA Finalist), 2010
Aditi Ramachandran, 2010
Margaret Lonergan, 2010
Mitchell Beard (CRA Honorable Mention), 2008
Clare Schramm, 2008
Gregory Nelson, 2007
Undergraduate Software Development Students
Dan Eichler, 2012
Kristen Schwabe-Fry, summer 2012
Sam Adelman, summer 2012
Reilly Hart, 2011
Kevin Zusy, 2010-2011
Matt Davis, 2010
Emre Ozen, 2008

332 St. Mary's Building
202-687-9253