Kobbi Nissim
McDevitt Chair in Computer Science
<! picture>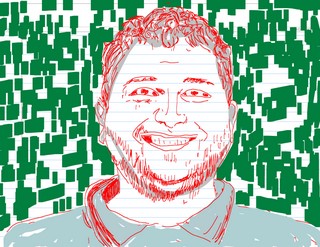 I am a Professor at the Department of Computer Science, Georgetown University and an Affiliate Professor at Georgetown Law. Prior to joining Georgetown, I was a faculty member at the Department of Computer Science, Ben-Gurion University. From 2012 to 2017 I visited the Center for Research in Computation and Society (CRCS), Harvard University. I studied at the Weizmann Institute of Science, under the supervision of Prof. Moni Naor.
Research: I work towards establishing rigorous practices for privacy in computation: identifying problems that result from the collection, sharing, and processing of information, formalizing these problems and studying them towards creating solid practices and technological solutions. I am particularly interested in intersection points between privacy and various disciplines within and outside computer science including cryptography, machine learning, game theory, complexity theory, algorithmics, statistics, databases, and more recently privacy law and policy.
What is differential privacy? A definition of privacy introduced by 2006 by Dwork, McSherry, Smith and myself. See here for a gentle introduction: Differential Privacy: A Primer for a Non-technical Audience (Preliminary Version).
Is differential privacy privacy? Listen to my talk at the Royal Society (slides).
Interested in working with me? I have openings for postdocs and students. If you are interested in data privacy check my publications to get an impression of what I am working on and drop me an email with your background and interests. I would be happy to meet with you to think about possibilities.
Current Projects:
Computing over Distributed Sensitive Data (PI), NSF funded, Harvard. (see here)
Privacy Tools for Sharing Research Data (Senior Researcher), NSF Funded, Harvard. (see here)
Program committee and organization:
Teaching:
Introduction to theory. Tuesday, Thursday 11-12:15 (spring 2018)
Differential privacy. Monday 11:00-1:30 (spring 2017)
Reseach Students/Postdocs:
George Kellaris, Postdoc, Harvard 2015-2016. Now in TandemLaunch.
Uri Stemmer, Ph.D., Ben-Gurion University and Postdoc, Harvard 2016-2017.
Eran Omri, Postdoc, Ben-Gurion University. Now in Ariel University.
Hai Brenner, M.Sc., Ben-Gurion University. Now in IDC
Alex Kantor, M.Sc., Ben-Gurion University.
Rennen Hallak, M.Sc., Ben-Gurion University.
Publications: See my DBLP page and/or Google Scholar page.
Recent Awards:
Other:
Contact information:
Electronic mail: kobbi.nissim@georgetown.edu
Office: 336 St. Mary's Hall.
3700 Reservoir Rd NW, Washington, DC 20057.
Office hours: Tue 1-2PM (spring 2018, better coordinate via email).